"THE PERFECT PERSONALIZED UNIFORMS TO

ELEVATE & ENHANCE

THE YACHT OWNERSHIP EXPERIENCE AS WELL AS

UNITING THE CREW

!"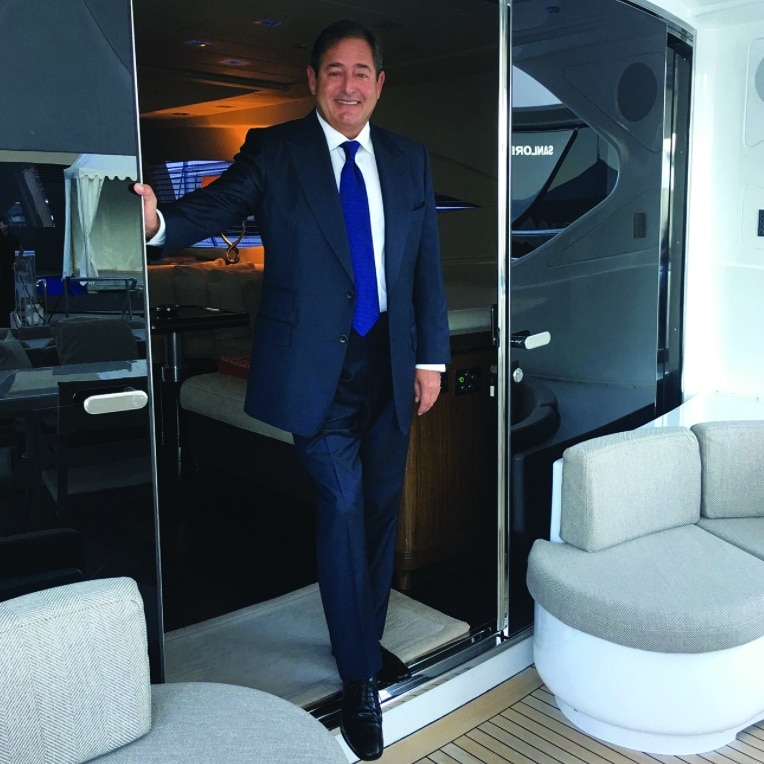 The perfect yacht experience starts with a happy and united crew!
Georges Bohbot is an expert in manufacturing luxury designer brands, with strong and successful experience in Asia. He was one of the first to start producing designer collections for the German market which is very demanding in terms of quality, hence his experience in producing quality designer brands in China.
Since 1979 his main company Silvereed Ltd has delivered more than 3,5 million pieces per year with a perfect record of delivery and quality. In 2020, as an experienced yachtman, having had seven yachts in the last twenty four years, he could never find uniforms for his crew that were totally coordinated using only one brand. For this reason, Georges produced his own collection of uniforms for his crew, always keeping in mind the necessary elements & functionalities these uniforms require. At the demand of many other yacht owner friends, Amazing-Monaco was born as a first and totally coordinated collection especially catering to yachts and super-yachts, bringing quality, style and sustainability.
Combined George's experiences in both creating luxury ready to wear and yachting, Amazing Monaco's mission is to reinvent the traditional yachting uniforms with innovative, unique and quality uniforms to unite and elevate the yachting experience.
Designed to inspire
We supply the world's most luxurious crew clothing around the globe. With a decade of unrivalled expertise, we execute cohesive and contemporary solutions for all your yachting apparel and lifestyle requirements.
Amazing service
As a company, we're always ambitious and ever-growing in order to meet and exceed our clients needs. Our core values of quality, creativity, innovation, and integrity are at the heart of our culture and the work we produce.
GREEN PHILOSOPHY
We understands that the fashion industry needs to adapt a greener ideology which is why we use ecological & technical fabrics and produce and develop in sustainable and eco-friendly conditions that adhere to all European labor laws.